"

Annie Mack is full of soul – within her rich vocals, poignant lyrics, her strong production, and her immaculate musicianship. Hailing from North Minneapolis, Annie is a blues/roots musician that incorporates influences of folk, rock, and country gospel, all of which are prevalent on her latest project, Testify. All of Annie's individual talents shine on her new EP – not only is she the artist, she also co-produced and wrote each of the tracks. Mack also had the support team of co-producer Matt Patrick (Jeremy Messersmith, Reina del Cid, Cory Wong), guitarist Jeremy Ylvisaker (Andrew Bird, Jenny Lewis, Justin Vernon, The Suburbs), drummer Noah Levy (Mason Jennings, Mandy Moore, BoDeans, Brian Setzer), bassist Aaron Fabbrini (Romantica, Vicky Emerson), and joining Mack on the background vocals are venerated jazz and R&B vocalists Tonia Hughes and Sara Renner. Mack calls Testify her "love letter to black women," and it truly shows in the team's artistry in each and every song. The 5-song EP as a whole is incredibly powerful, but the standout tracks include the opener, "Testify," a gospel empowerment anthem, and "Get on the Train," a song Mack wrote about self-love. Like every other song on the EP, "Testify" and "Get on the Train" are well-produced, musically thought-out, and Annie Mack's vocals are consistently gorgeous. Annie wanted to convey defiance in the EP. Testify is raw, honest, and stunningly uplifting. Annie Mack created the perfect musical work for what our world and society is facing right now, and her sound is a breath of fresh air. Her immense talent and passion for her music permeates the entirety of the work, and the message of Black strength and beauty was easily conveyed in the making of Testify." - Alex Rae
"

After a bunch of years laboring away in the local blues scene, Annie began to branch out and broaden her sound. She was at the convergence of talent, experience and an R&B/neo-soul resurgence. She's a talented woman who is finally getting her due.Mack is the classic diva. She shifts effortlessly from a Mavis Staples gospel to MoTown soul to a Koko Taylor growl. Her four piece band is rock solid and is the frame for the lady in the middle. It's old school. And old school is still a school because, done right, it's powerful stuff. She's powerful stuff."
"

I've been a fan of Annie's strong confident voice for a few years and I think her new album is a leap into anthem territory. The sound is regal – in a unique blues-gospel-Americana-Mariachi-soul hybrid sound. There are songs that will take you on a march and songs that will make you sway. Within the sound there are life lifting lessons to be learned. Shadows of a Kingdom was inspired by her daughter, explaining that as a woman you have to fill your own space and take sovereignty over yourself. The dance of God and the Devil in Testify arguing in both the real and spiritual world a reminder that our actions our motivations our hopes may be returned to us in ways that are unexpected. For Get on the Train Annie takes on the voice of an elder to help a younger person understand that you have to do it yourself but there's a comfort in getting on the tracks. Annie is elder and the learner. She is able to give voice and melody to the observation and teaching of life in such a way as to make them seem accessible and easy. I challenge you to listen to the album and not walk away with greater self-love." - Ann Treacy
"

And finally, to close this gargantuan list — which is still just the tip of the iceberg of Black music in bluegrass, country, and Americana — we'll leave you with a relative newcomer in country-soul and Americana, Annie Mack. Mack's gorgeous blend of genres and styles is anchored by her powerful and tender voice and we were glad to be stopped in our tracks by her debut EP, Testify. " - BGS Staff Picks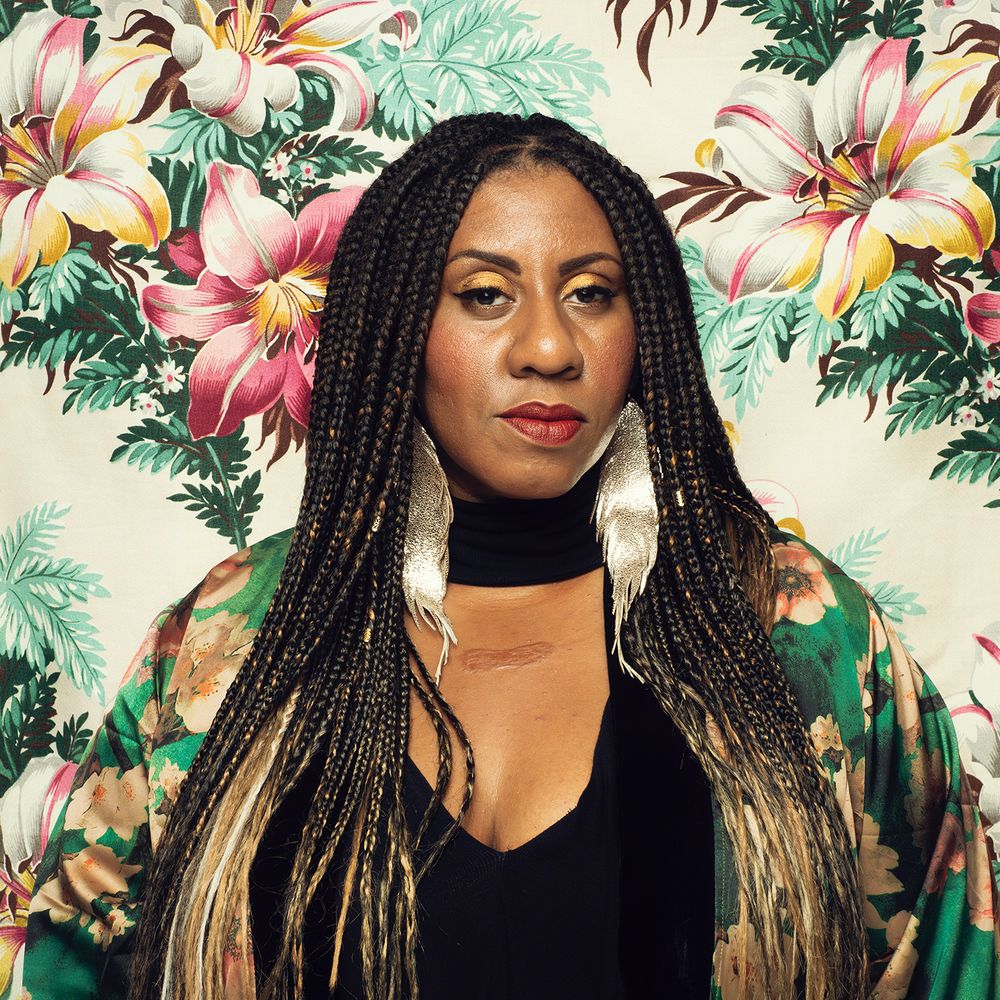 Creating in the Midst of Chaos. Moving Forward with recording EP "Testify"
I needed to create something powerful, honest and healing for myself and others--a kind of love letter to Black women
 Mack began the recording process in February 2020, teaming up with producer Matt Patrick (Jeremy Messersmith, Reina del Cid, Cory Wong) at The Library Studio in her hometown of Minneapolis. Forced to take a break when COVID hit, they returned to the studio in late spring. 
"I decided to go into the studio after George Floyd was Murdered. Matt Patrick and I had already started pre-production.  This was my defiance to murder and death being used to silence and to instill fear in black people." Mack says. "The protests were happening just miles away and the city was in the process of healing. Our work took on an even more purposeful intention--to create something strong and beautiful and Black from Minnesota."
Press Photos