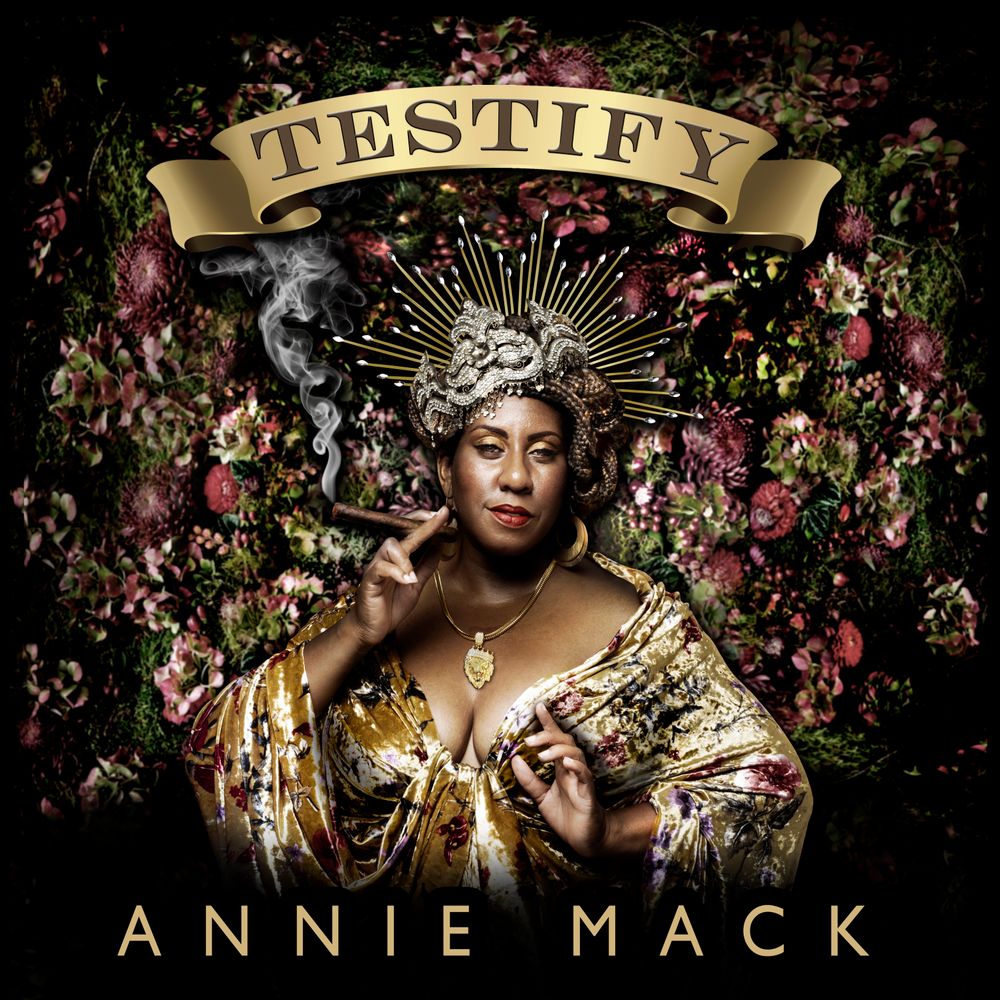 LATEST NEWS!!
"Testify" EP Out NOW!!
Annie Mack is full of soul – within her rich vocals, poignant lyrics, her strong production, and her immaculate musicianship. Hailing from North Minneapolis, Annie is a blues/roots musician that incorporates influences of folk, rock, and country gospel, all of which are prevalent on her latest project, Testify. All of Annie's individual talents shine on her new EP – not only is she the artist, she also co-produced and wrote each of the tracks.
Mack also had the support team of co-producer Matt Patrick (Jeremy Messersmith, Reina del Cid, Cory Wong), guitarist Jeremy Ylvisaker (Andrew Bird, Jenny Lewis, Justin Vernon, The Suburbs), drummer Noah Levy (Mason Jennings, Mandy Moore, BoDeans, Brian Setzer), bassist Aaron Fabbrini (Romantica, Vicky Emerson), and joining Mack on the background vocals are venerated jazz and R&B vocalists Tonia Hughes and Sara Renner. Mack calls Testify her "love letter to black women," and it truly shows in the team's artistry in each and every song.
The 5-song EP as a whole is incredibly powerful, but the standout tracks include the opener, "Testify," a gospel empowerment anthem, and "Get on the Train," a song Mack wrote about self-love. Like every other song on the EP, "Testify" and "Get on the Train" are well-produced, musically thought-out, and Annie Mack's vocals are consistently gorgeous.
Testify is raw, honest, and stunningly uplifting. Annie Mack created the perfect musical work for what our world and society is facing right now, and her sound is a breath of fresh air. Her immense talent and passion for her music permeates the entirety of the work, and the message of Black strength and beauty was easily conveyed in the making of Testify.
Alexa Rae
Americana Highways.
Acclaimed blues singer Annie Mack releases her powerful new single "Shadows of a Kingdom" on October 23. A taste of what's to come on her new EP Testify (coming out January 29, 2021), the song is a love letter to Black women and is influenced by the music she grew up listening to in Minneapolis--folk, pop, rock and gospel. 
A personal song, "Shadows of a Kingdom" was written for her daughter Grace. "Two years ago my daughter was fighting for her life, for her voice to be heard," Mack says. "No matter how much I loved her and wanted to go through it for her, this was her journey and beast to kill. And she did. She is strong and resilient and moves with purpose." 
Written from the perspective of a Black woman, this song gives voices to defining moments that all women experience and can use to step into their power and sovereignty. As Mack says, "It ain't easy being Queen in the shadows of a kingdom, trying to turn water to wine. Hoping and praying that it's not all in vain. It's just a matter of time."